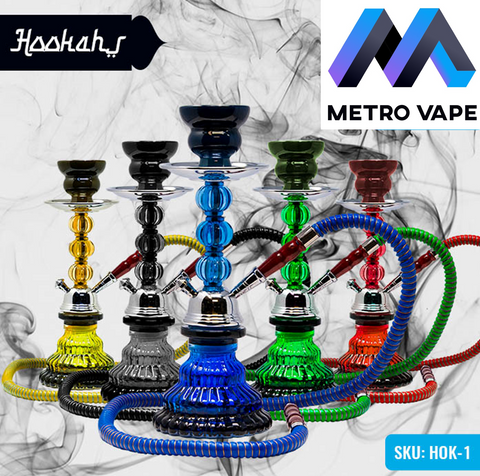 Maple Craft
12" Glass Pyramid Hookah
A gorgeous one hose hookah, comes with silicone/rubber hose with freely bendable wooden handles. Height of this hookah is 12 inches and weight is approximately 660g. 
This hookah set comes with blue washable ceramic bowl, silicone/rubber hose with wooden handles, ash tray, and a tong. You just need to get coals and hookah tobacco to enjoy smoke with it.
It works perfectly for new and seasoned hookah lovers, suitable for home and outdoor use, bars clubs and parties.
Available Color: Red | Yellow | Blue | Green | Black
Height: 12"/30cm
Weight: 660g
Material: Glass
Usage: Hooka