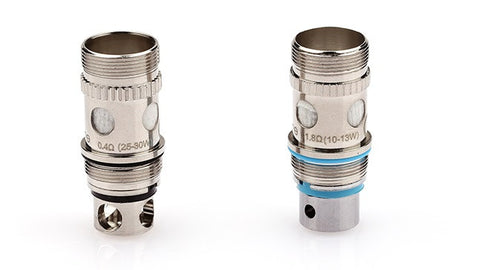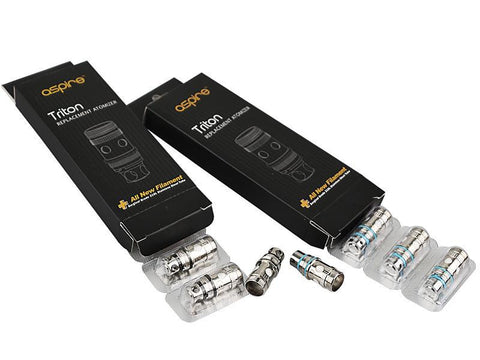 Aspire
Triton Replaceable Coils
Patented BVC Technology, 100% organic cotton, wire made in USA.
 * 0.4 ohm - 316L Stainless Steel Wire - (25-30 watts) Φ0.5mm Spacing:1mm - has black gasket
* 1.8 ohm - Kanthal Wire - (10-13 watts) Φ0.18mm Spacing:1.3mm - has blue gasket
NOTE: These BVC replaceable coils can be used with Aspire Triton. They can also be used in Aspire Atlantis2 and Atlantis Mega.
We only sell genuine Aspire products with a tracking number (scratch code) for authentication.