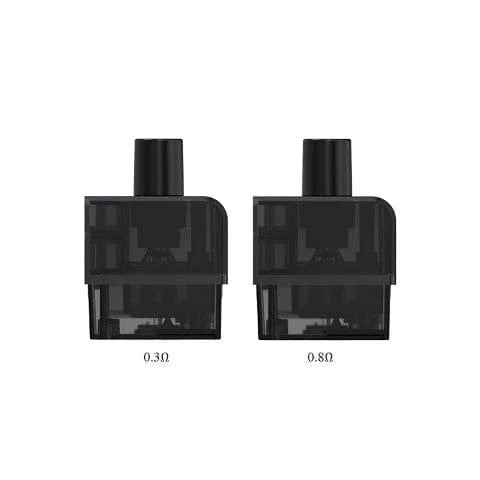 Uwell
Crown B Replacement Pods 3.5mL 2/PK [CRC Version]
The Uwell Crown B Replacement Pods (Canada) are the perfect companion to the new Crown B Pod kit. Featuring 3.5mL E-Liquid capacity and available in packs of two quantity. You can repeatedly fill your favourite e-liquid and nic salt e-liquid.
The Uwell Crown B Pods are engineered for the Uwell Crown B Pod System.
The UWELL Crown B Pod Replacement Pack comes with two (2) Pod Cartridges.
QUICK LINK:
UWELL CROWN B REPLACEMENT PODS FEATURES:
3.5mL Refillable Pod Capacity
Compatible with UWELL CROWN B POD KIT [CRC]
0.3ohm Coil DTL Pod
0.8ohm Coil MTL Pod
IT INCLUDES:
2x Uwell Crown B Replacement Pod Coils
Make sure to properly prime your UWELL Crown B Pods & Coils on each pod change for longer lasting coil life.