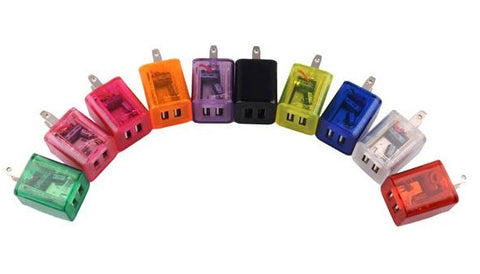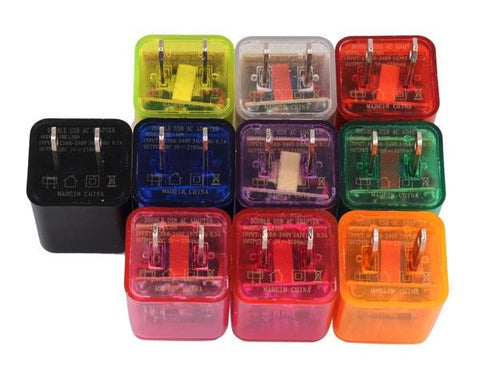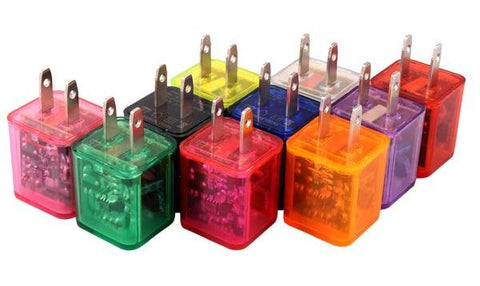 Metro Vape Shop
Dual Port USB Wall Charger
This adapter can charge 2 USB devices simultaneously! Convenient and Fashion Design!
USB AC Adapter Charge for iPhone 5 5s 5c 3G 3GS 4 4S iPad 2 3 4 Samsung and Other Mobilephone
World traveler (100-240V)
The innovative travel charger automatically adjusts to all voltages and frequencies in the U.S. and Asia.
Featuring a new, ultra compact design, this power adapter offers fast, efficient charging at home, in the office, or on the go.
It works with any iPhone and all iPad iPhone models with a dock connector.
When you charge your phones or iPad, flashing light color is visible.
Patented circuit board design to protect your valuable gadgets from short circuits
2 Ports for charger:  1A for cell phone, 2A for iPad/Tablet
Specifications:
Input: 100V-240V 50/60Hz 0. 5A.
Output: 5V 1A & 2.1A
Product weight: 0.026