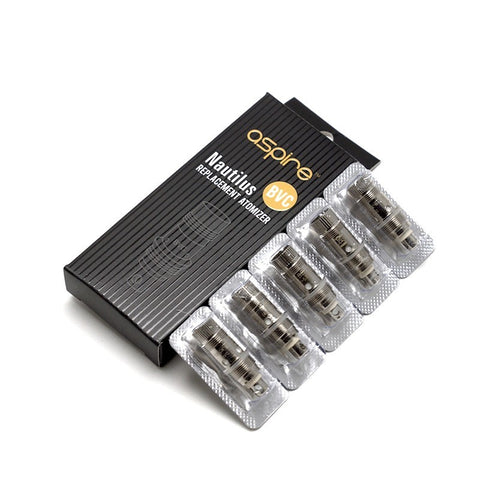 Aspire
Nautilus BVC Coils
BVC Replacement coils for your Aspire Nautilus, Nautilus Mini, Nautilus 2, or Nautilus AIO tank.  Available in 0.7, 1.6, 1.8, 1.8 ohm NS (Nic Salt) resistance to optimize vapour, performance, and flavour.  This coil system is an upgrade on the standard Aspire BVC coils, but will not function in basic Aspire tank systems. These are designed specifically for the Nautilus series of tanks.
Compatible with:
Aspire Nautilus
Aspire Nautilus Mini
Aspire Nautilus 2
Aspire Nautilus AIO
Aspire Nautilus 2S
Not compatible with any other tank systems!
0.4ohm - 23-28W
0.7ohm - 18-23W
1.6ohm - 7-11W
1.8ohm - 10-14W
1.8ohm NS - 10-12W (Optimized for Nic Salts)