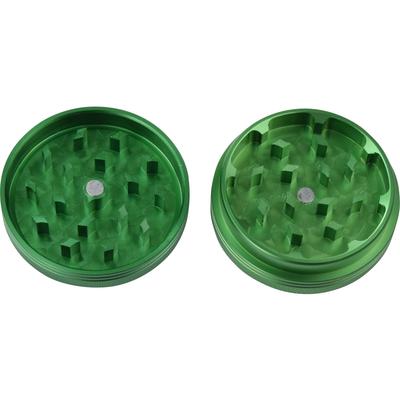 Metro Vape Shop
Premium Herb Grinder
Grind up the finest herbs, and take your smoking experience to the next level with these high-quality, premium, 2 piece herbal grinders.  
ALL ALUMINUM CONSTRUCTION - Made from aircraft grade aluminum, cut on the latest CNC machines for a perfect design, sharpest teeth and lasting durability.

ANODIZED for a smooth finish, meaning no wear or smudge marks.

SHARP METAL TEETH - Anodized aluminum diamond shaped grinding teeth get through the densest material.
STRONG MAGNET - Powerful Neodymium Magnets keep the lid in place and the herbs inside, so you can take it on the go without worrying about it coming open.
Available in 3 sizes - 1.5", 2.2", 2.5"