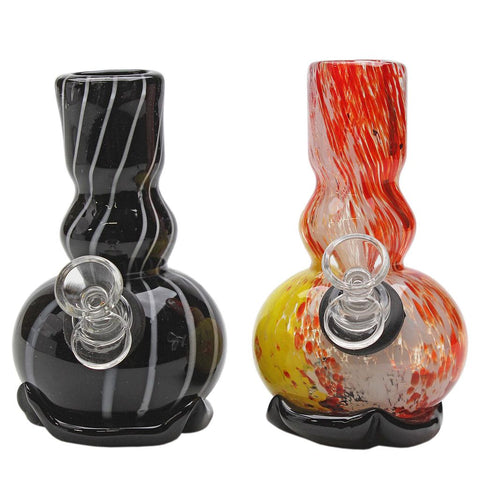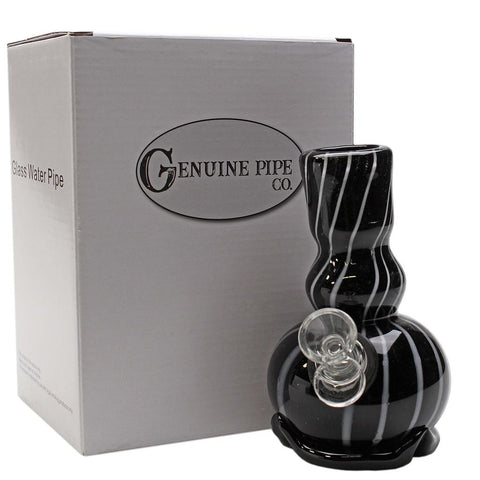 Genuine Pipe Co.
Premium Soft-Glass Bong 6" Heavy Bubble Base
PREMIUM SOFT GLASS BONGS PROVIDE A VERY SMOOTH AND PURE SMOKING EXPERIENCE ENVIED BY BONGS OF ALL SHAPES AND SIZES. THEY GET THEIR NAME FROM THEIR ROUNDED BUBBLE BOTTOM BASE. BUBBLE BONGS DON'T ONLY LOOK GREAT, THEY ALSO HOLD A LARGE AMOUNT OF WATER CREATING A COOLER AND MORE FILTERED SMOKING EXPERIENCE. THE BUBBLE BASE MAKES FOR A SLEEK, COMPACT, AND PERFECT BONG FOR BEGINNERS AND CONNOISSEURS ALIKE.
Premium soft-glass bongs provide a very smooth and pure smoking experience, envied by bongs of all shapes and sizes.  They get their name from their rounded, bubble, bottom base.  Bubble bongs don't only look great, they also hold a large amount of water, creating a cooler and more filtered smoking experience.  The bubble base makes for a sleek, compact, and perfect bong for beginners and connoisseurs alike.
FEATURES:

Soft-Glass Bong
6" Heavy, Bubble Base
Outstanding Quality