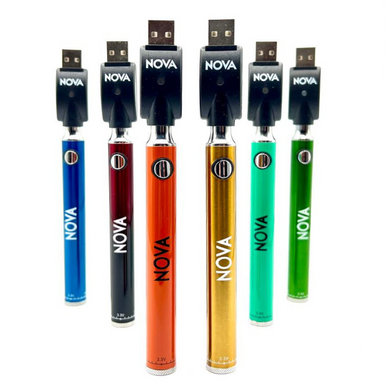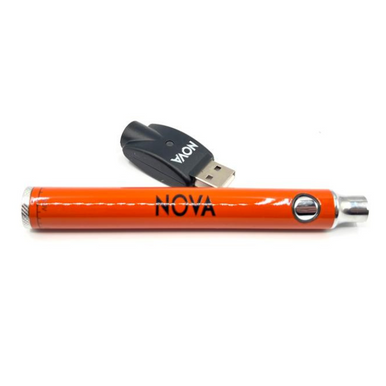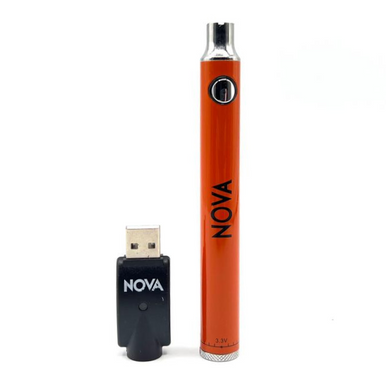 Nova
Twist Golden Edition 900mAh Battery
Add a touch of class to your cartridge vape experience with the Twist Golden Edition 900mAh Battery.  USB charger included.
Features:
Adjustable Voltage (3.3V to 4.8V)
Large 900mAh battery
20 second fire time to heat large cartridges
Charger included
Instructions:
Click button 5 times to power on/off.
Preheat mode - Click twice to activate a 15 second low-power preheat for thick oil cartridges.
Charging - USB charger glows red when charging, and will switch to solid green when the battery is fully charged. Button ring light on battery glows red when charging.